When You Need Air Conditioning Contractors, Choose Us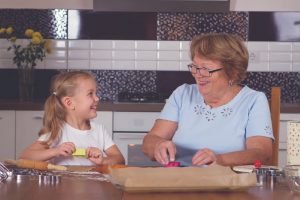 Bruce Jones Air Conditioning & Heating is the only name to trust when you are looking for top-rated, licensed, and insured air conditioning contractors to provide AC services at your home or business. We offer a complete range of services, including AC repairs, HVAC maintenance, new equipment purchasing, system installations, indoor air quality products, and much more. Whether you need a quick system tune-up or want to replace your entire system, our team has the expertise to provide you with the top-quality service you deserve. Speak to our experts today for more information about our family-owned and operated company – or to schedule service at your Tampa home or office.
Call now to get started!
Always Hire Qualified Air Conditioning Contractors
Your AC system is probably one of the most expensive pieces of equipment that you own. Don't leave its care and maintenance to unlicensed and inexperienced handyman providers who don't have the skill and manufacturer experience to complete the job right. Always choose a licensed and insured company with a proven track record of customer satisfaction – like Bruce Jones Air Conditioning & Heating.
For years, our customers have relied on us for expert care, unmatched professionalism, and competitive pricing for all of their needed HVAC services – and we are confident that we have the service offering and rates to meet and exceed your every need.
Schedule service online today or call now to speak to our team!
Air Conditioning Contractors Serving All of Tampa Bay
Bruce Jones Air Conditioning & Heating gladly serves customers all over the Bay area, including home and business owners in Tampa, Lutz, Wesley Chapel, Bloomingdale, New Tampa, and the surrounding areas. If you are looking for top-rated air conditioning contractors to complete repairs, maintenance, or installations at your local property, please contact us today!