Indoor Air Quality Solutions for Your Home & Business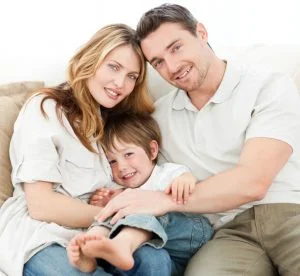 Parents and business owners have never been more concerned with the indoor air quality (IAQ) at their homes and businesses, and at Bruce Jones Air Conditioning & Heating, we have exceptional air purification solutions for homes and small businesses. If you are ready to improve your indoor air, speak to our experts today about your property and learn how our solutions might help you eliminate bacteria, viruses, and other contaminants from your indoor air.
Call now to get started!
The REME HALO® for Improved Indoor Air Quality
The REME HALO® is a whole home in-duct air purifier that offers exceptional IAQ technology. This innovative equipment is designed to purify every cubic inch of air that your central air conditioning system reaches and can nearly eliminate sick building syndrome by reducing air pollutants and odors.
How Does It Work?
Engineered to mimic the natural air purification process, this system utilizes a proprietary Reflective Electro Magnetic Energy technology which produces Hydro-Peroxide plasma that is distributed through the air handler, duct systems, and living spaces. Unlike the passive approach taken by most competing air purification products and solutions, the REME HALO® is proactive in sweeping your home or small business actively purifying all the pollutants in your air at the very source. It has been proven to reduce allergy triggers, including pollen, mold spores, dander, and dust, and it has been thoroughly tested on surface bacteria and viruses, including e-coli, MRSA, and more.
• Kills up to 99% of bacteria, mold and viruses
• REME® reduces sneeze germs by 99% in the time a sneeze can reach three feet.
• New zinc ions kill 99% of viruses on surfaces
If you would like more information about the indoor air quality solutions or other products like dehumidifiers, available at Bruce Jones Air Conditioning & Heating, contact our experts today. We gladly serve customers in Tampa, Lutz, Wesley Chapel, Bloomingdale, New Tampa, and other cities throughout Central Florida.