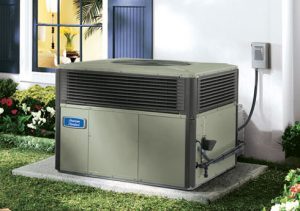 American Standard Heating & Air Conditioning develops products that are specially designed to increase comfort and improve air quality. While dirt, allergens and other contaminants can enter your home or business each day, American Standard products work efficiently to remove 99.98% of the allergens that enter your system to ensure that you keep breathing fresh air. For over 100 years, American Standard units have worked smarter – not harder, and they will keep you comfortable all year long.
Bruce Jones Air Conditioning offers our customers the best quality parts, systems, and service. We are proud to be an official American Standard dealer and often choose American Standard units for our customers. During annual inspections, we find that American Standard units typically provide more durability and require fewer repairs than other less-awarded manufacturer models. These units are built to withstand the scorching summer sun and relentless afternoon rain showers. We are an AC replacement company and service provider, and we can assist with AC equipment sales and support. Let us help you find your ideal system today!
American Standard Products
Gold 17 Air Conditioner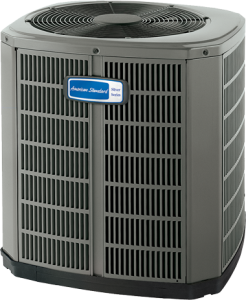 Product Details:
Reduce up to 56 percent of your energy usage with this central air system that surpasses government efficiency standards.*
This home central air conditioner runs at 70 percent capacity except on the hottest days when it steps up to the second stage thanks to a two-step Duration™ compressor with two-stage cooling.
Experience quiet operation with this system that is so quiet, you'll barely notice it's running.
Enjoy our home cooling systems that cool your home with an environmentally friendly refrigerant that's ozone-safe.
Get more efficient and reliable cooling, thanks to a durable Spine Fin™ coil found in this home central air conditioner.
Rust-resistant coating, screws and basepan protect system from the elements.
AccuComfort™ Variable Speed Platinum 18 Air Conditioner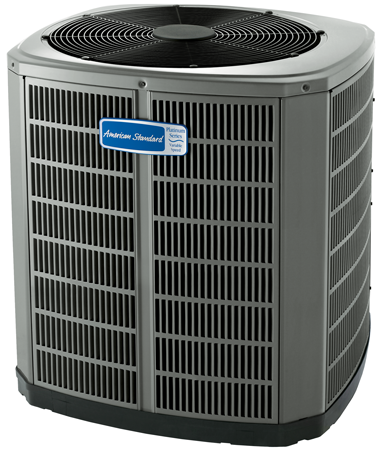 Product Details:
Maximize your home comfort with our AccuComfort™ variable-speed air conditioning line that works smarter to lower operating cost.
Experience a wider operating range that allows our AccuComfort™ home air conditioners to remain operating when competition's products are cycling on and off.
Get the comfort you set with AccuComfort™ technology that is consistent with a ½ degree in 1/10th of 1% increments.
Install our variable-speed home air conditioners that are the quietest systems at 4dB below the nearest competitor minimum.
Own the cleanest variable-speed A/C available that offers lower compressor modulation and fan speeds that yield amazingly low sound levels and max out the benefits of AccuClean™ technology.
Experience seamless comfort and reduced energy costs with Enhanced Humidity Control.
Ensure your comfort for years to come with a variable-speed air conditioning system that is built with quality materials, innovative features, durable construction, and is backed by our independent American Standard Dealers.