Best HVAC System & Equipment for Your Home or Business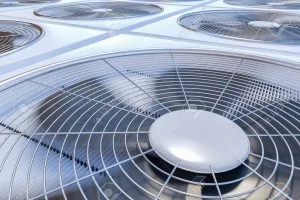 Are you looking for the very best HVAC system to replace your existing residential or commercial unit? Bruce Jones Air Conditioning & Heating can be your guide to selecting the best equipment for the job. We are a licensed and insured provider - and one of the highest rated residential and commercial HVAC companies in the bay area. We offer our complete range of services, including new AC installations and equipment replacements, to home and business owners across Tampa Bay and beyond, and we look forward to providing your family or business with the top-quality AC services and equipment that you deserve.
Call today to discuss with our team!
Get the Best HVAC Equipment for Your Family or Commercial Space
If you are getting ready to invest in a new AC system, you better make sure that you choose the right equipment for your needs and property. The experienced professionals at Bruce Jones Air Conditioning & Heating can work with you to determine which equipment makes and models will best meet your unique needs and requirements - and we can offer you competitive rates on all of the latest and greatest models available.
Our team regularly recommends American Standard equipment to our customers. That's because American Standard AC systems are designed to withstand the test of time. They work efficiently for years to come and require only minor upkeep to continue pumping cool air throughout your space. They also remove 99.98% of allergens from your system, ensuring that you and your family or coworkers are always breathing in the best quality air you can provide.
Interested in financing opportunities? We gladly offer AC financing options to qualified customers.
Bruce Jones Air Conditioning & Heating offers everything you need in one call and gladly serves customers in Tampa, Valrico, Riverview, Seffner, Sun City, and beyond. If you are looking for the best HVAC system or have any other equipment sales or service needs, contact us today!