Commercial HVAC Companies Serving Tampa, Lutz & Beyond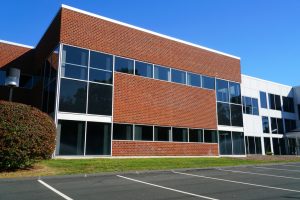 For small business owners, there's no need to search far and wide to find commercial HVAC companies when you can have Bruce Jones Air Conditioning & Heating at your door FAST. We work hard to provide our residential and commercial customers with all of the AC services and support that they need, including repairs, maintenance, new equipment, and more. If you need assistance at your small business, speak to our experts about your needs and learn why more local business owners choose Bruce Jones Air Conditioning & Heating over other local companies.
Call now to connect with our team!
One of Tampa's Leading Commercial HVAC Companies
Businesses throughout the bay area know that they can rely on us for all of their heating and cooling system needs. For those looking for new equipment, we offer the best air conditioners available at competitive rates, and our licensed and insured technicians can offer you AC financing, complete installation services, and much more. For those needing AC repairs, maintenance, and other services, we can respond to your needs quickly and can often dispatch a qualified technician to your door the very same day.
We can also offer you services that you can't find at other AC companies, including heating repairs and services, indoor air quality solutions, and other valuable services that can make your system run more efficiently for months and years to come. Whatever your AC or heating systems need, the team at Bruce Jones Air Conditioning & Heating can deliver optimal solutions to meet and exceed your needs.
We gladly serve customers throughout the Tampa Bay region, including those in Tampa, Lutz, Wesley Chapel, Bloomingdale, New Tampa, and beyond. If you are looking for commercial HVAC companies near you, contact the experienced team at Bruce Jones Air Conditioning & Heating. We look forward to serving you!