Best Air Conditioners for Your Home or Small Business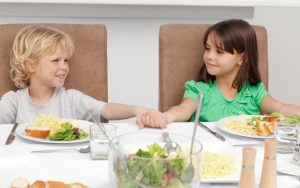 If you are searching the market for the best air conditioners for your home or small business, allow the experts at Bruce Jones Air Conditioning & Heating to be your guide in selecting the best equipment for your property. We work with leading manufacturers, and our experienced team can help you locate the ideal equipment for your family or business. We also offer competitive rates on all AC equipment – and we can offer qualified customers AC financing to help them make the most of their purchasing power. Speak to our team today for more information about recommended AC system brands and learn which model will work best for you.
Call now to get started!
The Best Air Conditioners Are Available at Bruce Jones Air
At Bruce Jones Air Conditioning & Heating, we have a lifetime of experience working with all types of AC systems, including those made by all of the world's most respected manufacturers. As a result, we know which AC systems stand up to the test of time and what equipment will work best under a variety of conditions.
We often find ourselves recommending American Standard AC systems because of their innovative ability to increase comfort and improve indoor air quality (IAQ). American Standard equipment can remove up to 99.98% of allergens that enter your system to help ensure that your family or employees can always breathe the cleanest and freshest air possible. We also find that these systems require fewer repairs and maintenance over time, helping you protect your investment for months and years to come.
Ready to discuss new equipment or installations? Speak to our team today!
Bruce Jones Air Conditioning & Heating can work with customers in Tampa, New Tampa, Carrollwood, Brandon, Apollo Beach, and beyond to ensure that they get the best air conditioners for their homes and businesses, and we can also provide you with any other service you might need. If you are looking for the best AC service provider near you, contact us today!