New Air Conditioning System for Homes & Businesses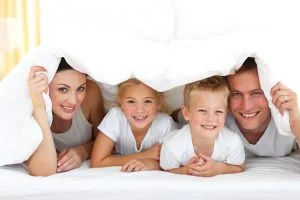 If you are tired spending money repairing an outdated AC system, it may be time to purchase a new air conditioning system. At Bruce Jones Air Conditioning & Heating, we can help you determine if your existing HVAC is worth saving - because we can bring nearly any system back to life. If you are due for an upgrade or AC system replacement, we can help you decide on the ideal system for your needs. We can also you great rates on all new system packages, and our team of technicians can deliver a best-in-class installation to get the job done.
Call us today to get started towards your new system!
Outstanding Equipment Options & Thorough Installations
Bruce Jones Air Conditioning & Heating only offers our customers the very best. That's why we partner with manufacturers with a proven track record of producing top-quality and durable equipment. One of our preferred manufacturers, American Standard Heating & Air Conditioning, has been an industry leader for over 100 years. Their systems are designed to work efficiently in the hottest of climates (like Florida!) and can remove up to 99.98% of allergens in your indoor air, allowing occupants to breathe easier.
They have a wide range of models from which to choose, including the GOLD 17 and ACCUCOMFORT™ VARIABLE SPEED PLATINUM 18 models. For more information about features and benefits, speak to our team today.
You Could Finance Your New Air Conditioning System
Did you know that qualified customers can get exceptional AC financing for their new home or commercial AC systems? It's true! And, Bruce Jones Air Conditioning & Heating is pleased to offer our qualifying customers financing opportunities to help them invest in their homes and businesses. Apply today!
Our team is proud to serve customers throughout the Tampa Bay region, including residential and commercial customers in Tampa, Valrico, Riverview, Seffner, Sun City, and beyond. If you are wondering where to buy an air conditioner for your home or office, contact our experts today. We look forward to showing you why more Tampa area customers choose Bruce Jones Air Conditioning & Heating for all of their AC system sales and service needs.