AC System Replacement for Tampa Homes & Businesses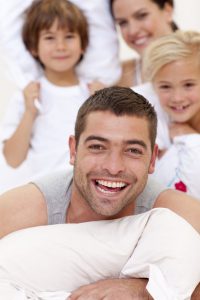 If you are considering an AC system replacement, the experts at Bruce Jones Air Conditioning & Heating can be your guide to top-quality equipment, competitive rates, and comprehensive installations. We are one of Tampa Bay's leading AC companies, and we complete AC replacement services regularly, along with a host of other valuable services. For personalized equipment recommendations, installation questions, or to request a quote, speak to our team today.
Call now to get started!
What to Know Before Purchasing an AC System Replacement
As with any major home or commercial investment, it's vital that you do a bit of homework before plunking down your cash for a new AC system. There are many factors to consider, including:
Manufacturer Reputation
Equipment Durability in Hot Climates
Temperature Preferences
Average Utility Costs
Personal or Business Budget
and More!
At Bruce Jones Air Conditioning, we take out the guesswork by working closely with you to determine what is most important to you and presenting you with the equipment options that best meet those needs – without breaking your budget.
For example, we often recommend our American Standard Heating & Air Conditioning systems to customers look for the most bang for their buck. These systems are as durable as they are efficient, and they can keep your indoor air cleaner by removing 99.98% of allergens from circulation. American Standard has been an industry leader for more than 100 years, and their systems are built to last.
Looking to finance your new system? We are pleased to offer financing opportunities to all qualified customers. Apply now!
Bruce Jones Air Conditioning & Heating serves customers throughout Central Florida, including those in Tampa, Lutz, Wesley Chapel, Bloomingdale, New Tampa, and beyond. If you are ready to discuss an AC system replacement with experts who can get the job done right, contact us today.