Where to Buy an Air Conditioner in Central Florida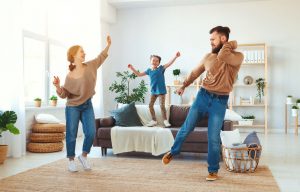 If you are wondering where to buy an air conditioner for your Central Florida home or business, turn to the AC experts at Bruce Jones Air Conditioning & Heating. Our experienced and knowledgeable technicians can help you select the ideal make and model for your unique needs, schedule your AC installation – and provide it all for the right price.
For years, our professional team of technicians has helped home and business owners find the best products for less, and we can work with you to find you an outstanding system that won't break the bank.
AC Purchase Considerations
There are several things that factor into play when purchasing a new AC system. First, you'll need a system that meets your current and future needs. Additionally, you'll want to ensure that the company providing you with service and installation is reputable and experienced. Finally, be sure to choose a system that falls within your budgetary requirements. A few questions to consider include:
How Often Will My New AC Be Used?
How Demanding Are My Temperature Preferences on Newer Models?
How Often Will My New AC Require Service and/or Maintenance?
Is the Company I Am Working with Well-Respected?
Does the Company I Am Working with Stand by Their Work?
What Is the Total Cost of the New AC System?
Is Financing Available?
At Bruce Jones Air Conditioning, we can help you answer these questions and many others to ensure that you get the best AC system for your needs. We have a great reputation within the communities that we serve for providing top-quality workmanship and fair rates. We also stand by each of our services and have financing options to qualified customers.
We can help outfit you with systems from some of the world's leading manufacturers, such as American Standard, RUUD, and others, so if you are wondering where to buy an air conditioner near your home or business, contact us today for more information, to request quotes, to schedule AC service, or discuss any other AC needs you might have. We have satisfied customers throughout Tampa, Plant City, Brandon, Carrollwood, Sun City, and the surrounding areas, and we look forward to serving you!