American Standard Air Conditioners for Premium Comfort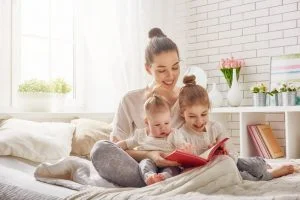 American Standard air conditioners are some of the most durable and efficient options on the market today, and residential and commercial customers throughout Central Florida can find the model they need at Bruce Jones Air Conditioning & Heating. We offer a complete range of American Standard products and equipment, and as an American Standard Customer Care Dealer, you can count on us to deliver exceptional installation, service, and repairs.
Call us today to speak to our team about your central AC system needs!
You Have Options with American Standard Air Conditioners
An American Standard central air conditioner can keep your home cool – while using less energy – and they are reliable and built to last. Take a look at some of the most popular models below and connect with our team for personalized equipment recommendations, pricing, and more.
Most Efficient. The AccuComfort™ Variable Speed Platinum 20 Air Conditioner from American Standard features quiet operation and variable cooling stages. It offers the maximum in comfort and humidity control, making it a great model for families in Florida's humid climate.
Quietest. The AccuComfort™ Variable Speed Platinum 18 Air Conditioner model is one of the quietest AC systems when compared to competitor brands and offers up to 18 SEER.
Most Economical. You'll find the best value with the Silver 14 Air Conditioner that features energy efficiency and consistent cooling with a single cooling stage.
Of course, these are just a few of the many models available, and which model you choose will depend on your needs and budget. If you are interested in AC system financing, we do have options for qualified customers. Learn more about our AC financing options today!
Bruce Jones Air Conditioning & Heating gladly serves customers throughout Tampa, New Tampa, Carrollwood, Brandon, Apollo Beach, and beyond. If you are in the market for American Standard air conditioners or need repairs or service on your existing equipment, contact us today!