Dehumidifiers for Improved HVAC Air Quality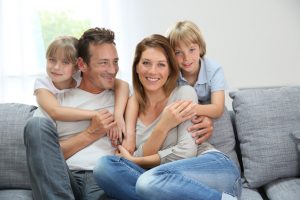 Dehumidifiers and other air purification products can help you keep air clean and fresh inside your home or office. At Bruce Jones Air Conditioning & Heating, we have a wide range of products and solutions that can be installed in central air conditioners to improve indoor air quality throughout the entire interior space of any property. If you are ready to fight back against mold, mildew, allergens, and other contaminants, speak to our team today about air quality solutions and what might work best for you.
Call now to learn more!
Dehumidifiers, Air Purifiers & Other Specialty Products
The experts at Bruce Jones Air Conditioning & Heating can help your family or business improve indoor air quality with an assortment of products designed to do just that.
If you are looking for dehumidifiers, you might be surprised to learn that there are better options out there that can provide the same solution, as well as offer other benefits. While dehumidifiers only remove moisture from the air, other products, like air purifiers, clean the air by circulating the air through a series of filters. These filters can also pull out moisture while also eliminating dust, mold, mildew, allergens, viruses, bacteria, and other potentially dangerous particles.
One of our most popular products, the REME HALO®, is a whole home in-duct air purifier that can purify every cubic inch of air that reaches your central AC. Designed to eliminate sick building syndrome, it is one of the most robust purification solutions for any home or small business.
Kills Up to 99% of Bacteria, Mold & Viruses
Reduces Sneeze Germs by 99%
Kills 99% of Viruses on Surfaces
Learn more about the REME HALO® today!
Let the experts at Bruce Jones Air Conditioning & Heating show you why air purifiers are superior to dehumidifiers and can meet your every need. We proudly serve customers in Tampa, New Tampa, Carrollwood, Brandon, Apollo Beach, and the surrounding regions, so contact us today to speak to our team!