Central Air Conditioning Equipment & Services at Bruce Jones Air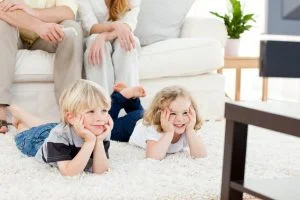 Bruce Jones Air Conditioning & Heating is the ideal company to call for any repairs or services to your central air conditioning system. We work hard to ensure that we offer all of the commercial and home air conditioning service and support that our customers need, and we serve families and businesses throughout the Tampa Bay area and beyond. If you are looking for AC equipment sales, service, or support, speak to our experts today about your needs and receive customized solutions built with your needs top of mind.
Call us now to speak to our experts!
Keep Your Central Air Conditioning System Working Year 'Round
At Bruce Jones Air Conditioning & Heating, it is our goal to keep your home and business cool and comfortable throughout every day of the year. Our services are designed to help you make the most of your central air conditioners or other existing AC equipment, and we'll always provide service with a smile.
AC Repairs - It's important to have all of your central AC repairs handled by an experienced, skilled, licensed, and insured technician. Otherwise, you run the risk of spending a lot of money on a temporary repair that won't stand the test of time. When you choose Bruce Jones Air Conditioning & Heating for your central air conditioner repairs, you can have confidence that they will complete a full system inspection to help ensure that any issues your system might have are caught from the start.
AC Maintenance - Keeping your system operating as efficiently as possible can go a long way to helping you avoid AC repairs, breakdowns, and even system replacements. Our comprehensive HVAC maintenance services can help you keep your system in top shape for months and years to come.
Ready to work with the best technicians in the bay area? Schedule your service today!
We proudly serve customers in Tampa, New Tampa, Carrollwood, Brandon, Apollo Beach, and beyond, so if you are looking for central air conditioning services, repairs, or new equipment sales, contact us today!