AC Installation Companies Serving Riverview & Beyond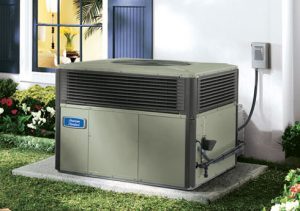 Bruce Jones Air Conditioning & Heating is a top HVAC company that serves home and businesses in Riverview, FL, and the surrounding regions. We are one of the best AC installation companies in Tampa Bay, and we offer a complete range of AC system services for your family and business. As one of the area's highest rated AC companies, you can trust in us to deliver the best solutions at the best rates. Learn more by contacting our team today.
Call now to schedule service!
Only Call AC Installation Companies When Purchasing a New System
New AC systems are a major investment for home and business owners, and you should never leave your purchase and installation in the hands of an inexperienced team. While many AC companies only focus on AC repairs and maintenance, our team specializes in it all and has helped hundreds of families and businesses purchase and install their new, innovative, and efficient AC systems.
We often recommend American Standard products and equipment for our customers. Their equipment is some of the most durable and energy-efficient systems on the market, and we are confident that they have a model that's right for your property. We are proud to be an American Standard Customer Care Dealer, and as such, you can count on us to know the equipment inside and out to ensure top-quality installation every time.
If you are considering a new or replacement AC system, call now to get assistance with selecting the ideal model for your needs.
Bruce Jones Air Conditioning & Heating at Your Service
Our team provides service to residential and commercial customers in Riverview, Tampa, Apollo Beach, Bloomingdale, Plant City, and beyond. If you are looking for AC installation companies who specialize in installing HVAC systems of all types and sizes, please contact us today!