Do You Need an AC Contractor?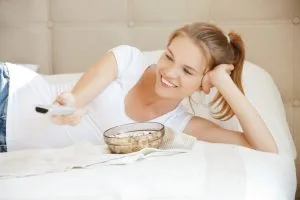 Bruce Jones Air Conditioning & Heating is the team to trust. We are a full-service AC contractor and service provider for residential properties throughout Tampa Bay and beyond, and we offer the AC and heating services that you need to keep your family comfortable in your home all year - every year. Speak to our team today about your heating and cooling needs, and we'll offer your family the personalized solutions you need.
Call now to connect with us!
An AC Contractor for Any HVAC Need
Our team can deliver on all fronts when it comes to installing, repairing, and caring for your AC system. We offer everything from new air conditioning equipment sales and installation to complete repairs and maintenance - and everything in between.
AC System Repairs & Maintenance - There is nothing our team can't fix or service. We work with all manufacturer models and have expertise working on equipment from every brand. In addition, our technicians are some of the best in the region - and all of them are focused on your total satisfaction.
New System Installations & Upgrades - Our team can help you find the best equipment for your family, and for qualified customers, we can offer AC financing opportunities with exceptional payment options to help you finance your new equipment. We can even install it for you to ensure that your new system is set up properly from the very start.
AC Contractor Serving Customers Across the Tampa Bay Region
For years, our team has delivered best-in-class solutions to customers in Tampa, Lutz, Wesley Chapel, Bloomingdale, New Tampa, and the surrounding areas. If you are looking for an AC contractor near you, please contact the experts at Bruce Jones Air Conditioning & Heating. We are a preferred AC service provider, and we look forward to serving you!