Trane AC Repair Throughout Central Florida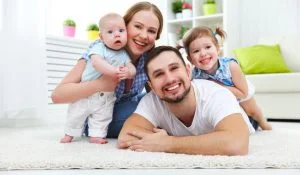 If your AC system is breaking down or struggling to make it through each day, it's probably time to schedule an AC repair or consider a new system replacement. At Bruce Jones Air Conditioning & Heating, we can inspect your current system and help you determine if a simple repair service will do the trick or if a more comprehensive system replacement is required. We are area experts, and we can complete RUUD, American Standard, and Trane AC repair services, as well as service and repair makes and models from many other leading brands. Whatever your AC needs, we are the team for you.
RUUD, American Standard & Trane AC Repair - and More!
There is no job too large or too small for our team of experienced, skilled, and highly-trained technicians. Each member of our staff can complete a wide range of services, including AC repair, AC installation, heating repairs, HVAC maintenance, and much more. Whether you are wondering where to buy an air conditioner or simply need a quick tune-up, we can help.
Factory-Trained Technicians on Every Call
At Bruce Jones Air Conditioning & Heating, you'll never have an inexperienced technician working on your property. Our team is professional, clean-cut, and courteous every step of the way, and they will walk you through any repair or service recommendations they may recommend. They'll also ensure that you enjoy upfront pricing - with no hidden fees along the way.
Need a new AC system? We can offer qualifying customer AC financing opportunities. Apply now to see if you qualify!
Broad Service Area
We gladly serve residential and commercial customers throughout Tampa, Brandon, Riverview, Valrico, Sun City, and other surrounding regions, so contact us today if you need to schedule a Trane AC repair or schedule service and repairs for any other makes and models. We have great rates, and we can get your system inspected FAST.