Top Air Conditioner Repair in Tampa Bay & Beyond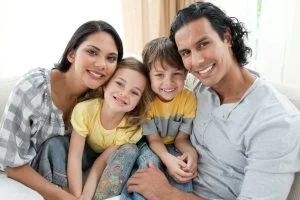 Do you need AC system repairs or maintenance? Turn to the company known throughout the Bay area for top air conditioner repair - Bruce Jones Air Conditioning & Heating. We are a leading AC repair and installation company that serves all of the Tampa Bay area, as well as the surrounding regions, and we can offer you affordable residential or commercial HVAC services. Speak to our experts today about your system needs and choose a service time that works best for your schedule.
Call now to speak to our team!
Top Air Conditioner Repair & Maintenance for Homes & Businesses
Bruce Jones Air Conditioning & Heating offers a range of repair and maintenance services, including the following and more:
AC Repair. Whether your system isn't operating well - or not operating at all - our team of technicians can help get you back on track. We can perform a full system inspection to ensure that we diagnose all system issues before completing your repairs. From the most simple of issues to the most complex, our skilled team will complete your repair correctly the first time around.
AC System Maintenance. Any AC company worth your time will tell you that AC maintenance is the key to a healthy, long-lasting AC system. Our preventative maintenance services can save you time and money by catching system issues before they create major system damage.
Air Purification. Is your indoor air "less than fresh"? Is your family suffering from allergies and asthma? If so, air purification products and services might be just what you need. These solutions can filter out mold, mildew, allergens, and contaminants to circulate cleaner air throughout your property.
Bruce Jones Air Conditioning & Heating is proud to serve customers in Tampa, Lutz, Wesley Chapel, Bloomingdale, New Tampa, and beyond, so if you are looking for top air conditioner repair, a new AC system, or have any other AC system sales or service needs, contact us today!