New AC System Equipment Sales & Support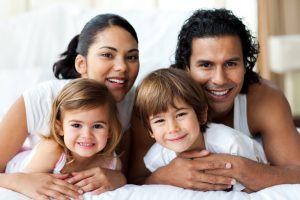 Stop spending hundreds of dollars a year repairing an outdated AC system that is well passed its prime. There are so many great, energy-efficient models that are affordable and ready for installation. At Bruce Jones Air Conditioning & Heating, we can help you select new AC system equipment that you can use to keep your home or business cool. If you're ready to see if a new air conditioning system is in your budget, speak to our experts for guidance and support.
Call now to get connected!
Is a New AC System Necessary?
The first step to purchasing a new AC is deciding if it's truly necessary. Many times, customers will get outrageous repair quotes and consider their system not worth saving. At Bruce Jones Air Conditioning & Heating, we are known for affordable repairs, so we can give you a second opinion before you take the plunge.
How to Choose New Equipment
If we determine you are better off with new equipment, we will be upfront and honest with you. After all, we want you to know that you can trust us and hire us whenever you find yourself in need of heating or cooling services, so we always keep your best interest at the forefront.
Our experts can work with you to determine which models will work best for your budget and help you select the ideal model for your needs. We can also help our qualified customers with AC financing options to help them make the most of their new investment.
We have helped home and business owners across Tampa Bay, including hundreds of businesses and families in Tampa, New Tampa, Carrollwood, Brandon, Apollo Beach, and the surrounding regions. If you think it might be time for a new AC system, contact us today for an honest evaluation and personalized repair or replacement recommendations.