Thermostats for Central Florida Homes & Businesses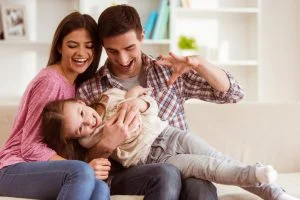 If you are experiencing issues with your thermostat, Bruce Jones Air Conditioning & Heating can help. We can repair and replace thermostats quickly and easily, and we have an assortment of models from which you can choose. Whether you are looking for a thermostat installation, to upgrade to a smart thermostat or simply want to get your existing thermostat working properly again, our skilled technicians can provide you with the fast, friendly, and professional service that you deserve.
Call us now to schedule service!
Thermostats Are a Vital Component to Any HVAC System
Without a working thermostat, there isn't much your AC system can do to keep your family or employees comfortable. Your thermostat is the temperature regulator and helps the AC system know when it's time to kick on – or off.
Oftentimes, we have customers who believe their AC system is broken because their system won't turn on or off or is pumping out the wrong temperature air. In many of these cases, it isn't the system itself that's broken. It's the thermostat that's acting up.
Let our experienced technicians help you determine if you need a thermostat repair or replacement or if you need another AC repair or service. We are one of the region's top HVAC contractors, and we have solutions to meet nearly any need or budget.
Schedule your service today!
Have Other AC System Needs?
No problem. At Bruce Jones Air Conditioning & Heating, we do it all. From repairs and installations to maintenance, heating, and air purification, our technicians can exceed your every AC system need.
If you are located in Tampa, Lutz, Wesley Chapel, Bloomingdale, New Tampa, or any of the surrounding cities in Central Florida and are looking for thermostats or other AC products or services, contact us today. We serve residential and commercial customers throughout Tampa Bay and beyond, and we look forward to serving you!