We Can Repair AC System Issues Quickly & Easily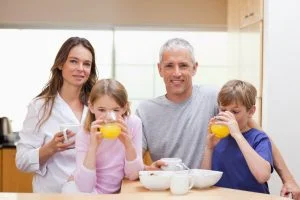 At Bruce Jones Air Conditioning & Heating, we have an experienced team of licensed and insured technicians that can complete any AC repairs you might need. We can repair AC system components or replace entire units to improve the energy efficiency of your system and the comfort of your home. We're family-owned and operated - and we've served the local Tampa Bay communities for years. Let our experts help improve your heating and cooling systems with our top-rated services. Speak to us today for more information, to request pricing, or to schedule your first service or repair. We look forward to serving you!
Call us today!
We Can Repair AC System Components from Any Manufacturer
Our team can deliver top-quality central air conditioner repair for all aspects of your system - regardless of which manufacturer your equipment is made by or which model you have installed at your home. We can fix:
AC Systems That Don't Turn Off & On
AC Systems That Are Leaking Indoors or Outdoors
Noisy & Loud Systems
Systems That Are Draining on Utilities
AC Systems That Don't Keep the Temperature Stable
and Much More!
Whatever you are experiencing, we will provide you with best recommendations and repairs or replacements to get your system running as quickly as possible. If you'd like us to dispatch our technicians to your door to complete repairs, please schedule service today!
Bruce Jones Air Can Repair AC System Issues Across Tampa Bay
Our team delivers top-quality solutions to customers throughout Tampa, Valrico, Riverview, Seffner, Sun City, and the neighboring areas. We provide a complete range of AC services, including AC maintenance, AC installation, heating services, new equipment sales, and more. If you are looking for AC repair services or would like to discuss other service or repair options, please contact us today!