Schedule Your Central Air Conditioner Repair Today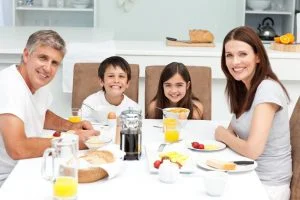 At Bruce Jones Air Conditioning & Heating, we make it easy for our customers to schedule their AC repair services. We offer central air conditioner repair scheduling via telephone or our online form so that customers can reach out in the way that's most convenient for them, and regardless of how they reach out to us, we always serve their needs fast. We offer a complete range of AC repairs and maintenance services to families across the Tampa Bay region, and we look forward to serving you. Please speak to our team today for personalized service and support.
Call now to connect with our experts and schedule AC repair at your home!
Central Air Conditioner Repair & Maintenance
Bruce Jones Air Conditioning & Heating offers top-rated repair and maintenance services at prices that our customers love. We work hard to ensure that all local families can receive the quality AC services they need to stay cool in Florida's hot, humid climate, and we always treat our customers like family.
We have a team of technicians that strives to meet and exceed your every expectation. After all, your satisfaction is our #1 priority. They will always arrive on time, provide efficient, comprehensive service, and help you find ways to improve your energy efficiency - and lower your service and repair costs.
We can provide maintenance or repair models from all manufacturers, including older models no longer on the market, so whether you need a quick tune-up or a complete system repair, we have you covered at Bruce Jones Air.
Contact Us for Central Air Conditioner Repairs & Other HVAC Services
Bruce Jones Air Conditioning & Heating serves customers in Tampa, Lutz, Wesley Chapel, Bloomingdale, New Tampa, and the surrounding regions. If you need central air conditioner repair or other HVAC services, including AC installation, heating repairs, air purification solutions, and more, contact us today!