AC System Replacements Across Central Florida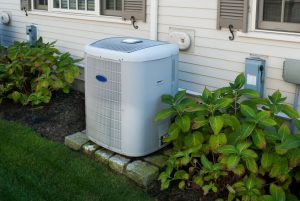 When it's time to replace your AC system, turn to the experts at Bruce Jones Air Conditioning & Heating. We have AC system replacements from nearly all of the world's best HVAC manufacturers, and we can help you select the model that is right for you and your family.
For years, Bruce Jones Air Conditioning & Heating has been a company that Central Florida homeowners rely on for all of their HVAC needs. We offer all of the top-rated services your family needs to stay comfortable throughout the seasons, including AC repairs, heating repairs, HVAC maintenance, and more, and we can provide you with top-quality replacements and expert installation.
Which AC System Replacement Is Right for Your Family?
Not sure which new AC system is right for your property? No problem. At Bruce Jones Air Conditioning & Heating, we can help you determine which system will meet your energy and usage requirements. We will take an assortment of factors into account, such as the square footage of your property, your property's location, natural shade ratings, average temperatures, and much more, to provide you with the best recommendations possible.
Once you have selected the new AC that's best for your family, we can help qualified homeowners obtain flexible financing through KwikComfort®. Customers can apply quickly and will often receive an answer the very same day.
Better still, we can schedule your installation at the date and time of your choosing. We always focus on working with our customers' schedules, and we'll make every effort to get the job quickly and efficiently.
If you would like to learn more about AC system replacements or have any other HVAC needs in Tampa, Brandon, Carrollwood, Riverview, Seffner, or the surrounding regions, contact our team today. We look forward to serving you and your family!