New AC Systems at Affordable Rates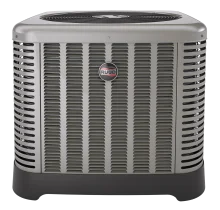 A new AC system can be all you and your family need to save money while staying comfortable throughout each year. All too frequently, homeowners throughout Florida spend money and time repairing an AC system that is too far gone when they could have invested in a new system earlier and saved money long term. At Bruce Jones Air Conditioning & Heating, our experienced technicians can help you determine if it's time to replace AC system components or consider an entirely new system replacement.
When Is It Time to Consider a New AC?
There are many factors you can identify to help you determine if it's time to replace your AC system, including the following and more:
The Age of the System. If your existing AC unit is 10 years old or more, chances are you are going to start to experience more system breakdowns and begin shelling out more funds for ongoing AC repairs. In these cases, it's best not to fall into the repair-to-repair trap. Purchasing a new system now will almost certainly save you time and money in the coming months and years.
The Efficiency of Your System. If you have an older system or one that is not equipped to really address the needs of your property, your system might be working too hard and pulling too much energy to operate. When that happens, you will get hit with higher energy bills that will only increase as time goes by.
Frequency of Breakdowns. It's normal for an AC system to break down every now and again, especially if it's not being properly maintained. However, if your system is breaking down frequently, that is a sign that it needs repairs or is possibly past its prime.
If you live in Tampa, Seffner, Carrollwood, Brandon, Lutz, or any of the nearby areas, you have access to the experienced, skilled, and factory-trained technicians at Bruce Jones Air Conditioning & Heating. We can help you decide if it's time to purchase a new AC or affordable repairs are in order. Contact us today to schedule an appointment. We look forward to serving you!