AC Repair Company Serving Tampa, Brandon & Beyond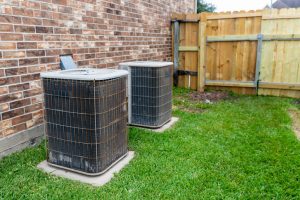 Whether you are searching for a top-rated AC repair company or on the hunt for comprehensive A/C installation services, the experienced team at Bruce Jones Air Conditioning & Heating can help. We are HVAC experts and have been serving homeowners throughout Central Florida for many years. We are the most recommended AC repair contractor in the region, and we look forward to providing you and your family with the heating and cooling service that you deserve.
Call us now to schedule service or discuss your needs!
A Full-Service AC Repair Company
At Bruce Jones Air Conditioning & Heating, we make sure our customers have everything they need for efficient energy use, optimal comfort, and improved air quality. Our full range of services ensure that you always have the service you need – when you need it. You can quickly schedule the following and more:
While we pride ourselves on our efficiency, our experienced and skilled technicians will always ensure your repairs or services are completed correctly and thoroughly. We leave no stone unturned when it comes to your AC repair and maintenance services, and our customers count on us for top-quality installations on nearly any manufacturer make or model.
Need a new AC system? We can help you select the ideal model for your home and family's energy needs. We can also offer qualified customers financing opportunities to help you pay for your new system over time.
Bruce Jones Air Conditioning & Heating proudly serves customers in Tampa, Carrollwood, Brandon, Riverview, Seffner, and the surrounding cities, so if you are looking for a proven AC repair company near you, contact us today to get started. We can quickly schedule your AC repairs, installation, or maintenance on the date that works best for you and your family!