AC Repair Contractor Serving Tampa Bay & Beyond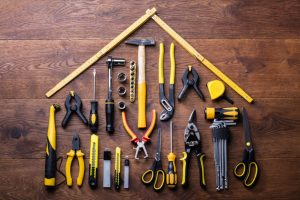 When it's time to schedule a repair for your expensive AC system, don't trust the job to just any repairman. Be sure to choose a licensed AC repair contractor who has the skill and experience for the job, as well as a track record of satisfied customers. At Bruce Jones Air Conditioning & Heating, you can work with a qualified AC contractor and a team of leading technicians, all of whom can provide you with exceptional service regardless of your system needs. Speak to our experts today about your sales or service needs, and you'll receive fast, friendly support.
Call now to connect to our team!
Only Trust a Licensed AC Repair Contractor for Your Home or Business
Too often, we see customers who have spent hundreds – and sometimes thousands of dollars – hiring unqualified professionals to care for their AC systems, only to find they weren't equipped for the job, utilized bad parts, or didn't finish the work at all. At Bruce Jones Air Conditioning & Heating, you don't have to worry about a thing. We are true industry experts, and we provide complete AC repair and maintenance service, as well as AC installations, air purification solutions, and much more.
If your AC system has stopped working, is loud during operation, or isn't cooling your home or business quite like it should, schedule your service now. We will arrive on time for your scheduled appointment and get the job done right so that you and your family, employees or guests can stay cool all summer.
Our AC repair contractor and technicians serve residential and commercial customers in Tampa, New Tampa, Carrollwood, Brandon, Apollo Beach, and other neighboring regions. Contact us today to schedule your service or repair or to speak to our team about any of your other heating and cooling needs.