AC Repair Companies in Tampa, Lutz, Wesley Chapel & Beyond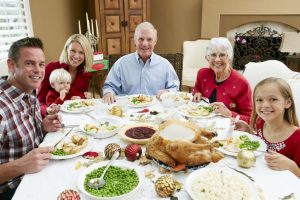 Some AC repair companies are more worried about their bottom line than you – the customer. That's not the case at Bruce Jones Air Conditioning & Heating. We take immense pride in being a resource for our customers – and a company they can depend on for top-quality workmanship and exceptional customer service. If you are experiencing issues with your residential or commercial HVAC system, speak to our team of experts today for more information or to schedule service.
Call now to get started!
One of the Region's Leading AC Repair Companies
At Bruce Jones Air Conditioning & Heating, you will find highly skilled and experienced AC repair technicians who can complete repairs on any make or model. They have extensive training and real-world experience to ensure that they can deliver top-quality service on every call. We can complete a wide range of repairs and troubleshoot any issue you might be experiencing, including:
AC System Not Turning On/Off
Temperature Setting Not Working
Leaking Water or Refrigerant
Frozen AC Coils
Loud Units
Poor Indoor Air Quality
and More!
And, we can complete a wide range of other HVAC services to better meet your needs. Whether you are looking for an AC system replacement and top-rated AC installers or simply want to schedule a quick maintenance service, our team of experts is here to help.
For decades, our team has provided service to residential and commercial customers in Tampa, Lutz, Wesley Chapel, Bloomingdale, New Tampa, and the neighboring regions, so if you are looking for AC repair companies near you – or if you have any HVAC system sales or service needs – contact us today. We are the region's leading HVAC experts, and we can offer you all of the HVAC services and support that you need. We look forward to serving you!