AC Installers in Tampa, New Tampa & Beyond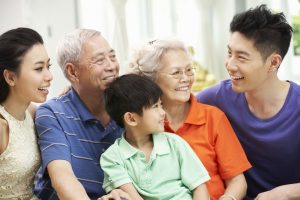 If you are looking for a new AC system, be sure to purchase it from a company that has specialized AC installers on staff to complete the installation. It's great when you find a price that is too good to believe, but if the company offering you that rate can't guarantee their installation, you could find yourself in deep trouble in the end. At Bruce Jones Air Conditioning & Heating, we offer competitive rates on a wide range of AC equipment, and we have a team of technicians that can expertly install any make or model. Speak to our team today about your AC system needs and budget and allow us to make recommendations for equipment that will work best for you.
Call today to get started!
Expert AC Installers – and GREAT RATES
Other AC installation companies can offer exceptional equipment rates or top service – but not both. At Bruce Jones Air Conditioning & Heating, you can enjoy great rates on top-rated services. Our award-winning team is dedicated to providing you with an exceptional customer experience, from start to finish. You'll receive efficient scheduling, courteous technicians, timely installations, and post-installation support.
We can even offer you ongoing AC maintenance to help you keep your new AC system in top working condition for years to come – or offer you AC repair services on your existing AC systems. Want to improve your indoor air quality? We have air purification solutions and products for that, too.
Bruce Jones Air Conditioning & Heating is a premier AC company with expert AC installers who can complete installations in Tampa, New Tampa, Carrollwood, Brandon, Apollo Beach, and beyond. Contact us today to speak to our team about any of your AC system needs. We look forward to serving you, your family, and your business.