AC Installation Contractor Serving Tampa, Valrico & Nearby Regions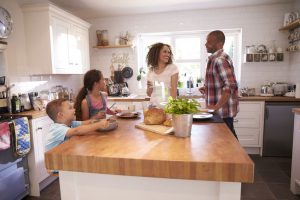 Are you ready to install a new HVAC system at your home or business? If so, it's imperative that you choose a qualified, licensed, and experienced AC installation contractor for the job. A poorly installed AC system can experience a wide range of issues, from frequent breakdowns and costly repairs to decreased system life. Bruce Jones Air Conditioning & Heating is a local, reputable company known for their superior installations and timely workmanship. Speak to our team today for equipment recommendations, quotes, and installation scheduling.
Call now to get started!
Your Preferred AC Installation Contractor
At Bruce Jones Air Conditioning & Heating, we offer unmatched service and support. We are confident that our skilled and experienced technicians will provide you with service that meets and exceeds your every expectation. We can repair, maintain, and install all makes and models, including American Standard, RUUD, and many others, and we can do the jobs that other local HVAC companies simply can't.
Our AC installation services are robust, and our technicians pay attention to the fine details required for a successful installation. They will ensure that all components are working optimally and address any installation challenges head-on to ensure optimal system efficiency.
Schedule your installation today!
An AC Installation Contractor for Any HVAC Need
When you choose Bruce Jones Air Conditioning & Heating for your heating and cooling service needs, you will find an experienced team ready to take on any HVAC job. We can offer AC condenser repair, compressor repairs and maintenance, AC repairs, air purification solutions, and so much more.
We proudly serve customers in Tampa, Valrico, Riverview, Seffner, Sun City, and beyond, so if you are looking for an AC installation contractor near you, contact us today to speak to our AC system experts. We look forward to serving you!