AC Cleaning Riverview, FL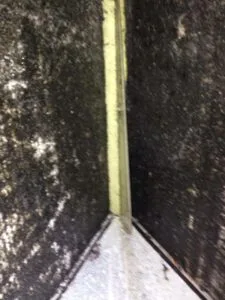 Your AC system - just like every other appliance in your home or business - needs to be kept clean to maintain its efficiency and ensure a long, healthy equipment life. At Bruce Jones Air Conditioning & Heating, we offer complete AC cleaning services, as well as comprehensive maintenance options, to keep your system clean and efficient. Learn more about the benefits and advantages of a clean system by speaking with our experts today.
Call now to get started!
Schedule Your System Cleaning to Avoid A/C System Repairs
A clean AC system will experience fewer issues than systems that are not well-maintained, enabling you to avoid the costs associated with frequent A/C repair services, and regular AC maintenance can also help you to make the most of your equipment by keeping it as efficient as possible and addressing minor issues before they create noticeable problems.
Our technicians can provide deep system cleaning services that can include duct cleaning, compressor cleaning, filter replacement, pipe cleaning, components cleaning, and more. We can tailor our services to exactly what your residential or commercial HVAC system needs to ensure you don't spend more than you have to on your system maintenance.
To get your cleaning service on our schedule, simply fill out our online form today, and one of our friendly staff will reach out to you to discuss your needs further. Want to get it on the books now? Call today for immediate assistance!
AC Cleaning Riverview Customers Can Trust to Improve Their Indoor Air
In addition to AC cleaning, we can provide your family or business with AC repairs, maintenance, heating services, air purification solutions, AC system financing, AC installations, and so much more. If you are located in Riverview, Tampa, Apollo Beach, Bloomingdale, Plant City, or any of the surrounding regions and are looking for AC system services, please contact us today!