New Air Conditioner Installation for Tampa Homes & Businesses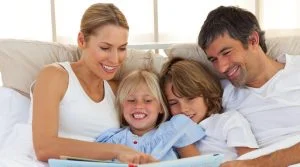 If you are gearing up to purchase a new AC system, be sure to consider who you plan to hire to install it. A new air conditioner installation can be the best thing you do for your family or business, but if done poorly, it can cause nothing but heartache and misery. Poorly installed AC systems can lead to excess demand on the system, which can lead to high energy bills and more frequent breakdowns. It can also decrease the lifespan of your system. Don't let your new investment go to waste. Always hire an experienced, proven, licensed AC installation company for the job. Bruce Jones Air Conditioning & Heating has been providing top-quality installations for years, and we serve both residential and commercial customers. Speak to us about your needs and budgets for equipment suggestions and pricing.
Call us today to get started!
Only the BEST for Your New Air Conditioner Installation
Bruce Jones Air Conditioning & Heating offers comprehensive installation services to ensure that your new system is operating optimally from the start. We will check all components thoroughly, testing all connections and functionality and help you make the most of your new investment.
New Equipment for Your Home or Business
Whether you are just getting started on your search for the best equipment or already have a new system in mind, our team is here to help you make the best decision for your family or business. We'll work with you to determine a good budget and help you find the absolute best and most energy-efficient equipment. We can even help qualified customers secure AC financing right here at Bruce Jones Air Conditioning & Heating.
We are proud to serve home and business owners throughout Tampa Bay, including customers in Tampa, Lutz, Wesley Chapel, Bloomingdale, New Tampa, Carrollwood, Riverview, and beyond. If you need a new air conditioner installation or have any other heating or cooling needs, contact us today. We are one of the region's top AC repair companies and new installation providers, and we look forward to serving you!