HVAC Tune Up in Tampa, Brandon, Riverview & Beyond
An HVAC tune up can be all your system needs to continue working optimally for months and years to come. At Bruce Jones Air Conditioning & Heating, we offer comprehensive HVAC maintenance services.
Call today to schedule maintenance!
Regular HVAC Maintenance Saves You Time & Money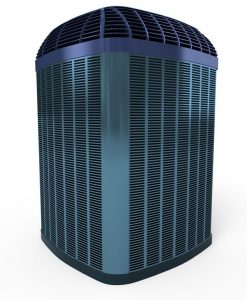 Timely maintenance services can help keep your HVAC system working efficiently, and it can also help you avoid costly repairs down the road. By having professional technicians inspect and maintain your central air conditioning system at regular intervals, you can often catch small issues while they are just that – small. Our maintenance services are complete, and we inspect nearly every component of your system, including:
Indoor Coils
Air Handler Cabinets
Flush Drains
Mechanical Components
Duct Sanitation
Electrical Components
Air Filters
Refrigerant Levels
and More!
If we find any issues – or potential issues – we will notify you immediately and give you the option of electing for an AC repair service right then and there. By correcting the minor issues we find immediately, you can eliminate or greatly reduce the need for future AC repairs.
All the Services You Need Are One Phone Call Away
At Bruce Jones Air Conditioning & Heating, we pride ourselves on offering our customers everything that they need to keep their HVAC systems in top shape. In addition to AC repairs and maintenance, we also offer heating repairs, air purification services, AC installations and replacements, AC financing opportunities, and so much more. Whether you are looking for a new AC system or a simple maintenance service, our technicians and HVAC professionals are here to help.
Bruce Jones Air Conditioning & Heating has served customers in Tampa, Brandon, Riverview, Valrico, Sun City, and beyond for decades, and we look forward to serving you. Contact us today to schedule an HVAC tune-up, AC repair service, or any other heating or cooling service you might need.