Home Air Conditioning Repair in Tampa & Beyond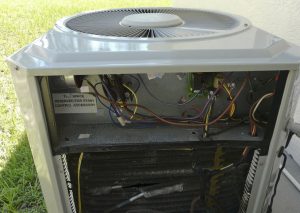 Bruce Jones Air Conditioning & Heating provides home air conditioning repair, maintenance, installation, and more. If your home air conditioning system needs any type of service or repair, speak to our team at Bruce Jones Air.
Call today to discuss your needs!
Home Air Conditioning Repair You Can Trust
At Bruce Jones Air Conditioning & Heating, we take great pride in our commitment to integrity and customer satisfaction. We will always take the time to ensure that our repair recommendations encompass all of your system's existing needs to help prolong the time to the next required service or repair. Our expert technicians will review their complete findings with you, our customer, to ensure that you have all of the information required to make the best decisions for you and your family.
We can complete nearly any AC system repair, including incorrect air temperatures, faulty thermostats, broken down condensers, and more. Whatever your system needs, our team of skilled technicians are ready to help.
Schedule service today!
Ongoing Maintenance, New Systems & More
If you find you incur frequent repair costs for your existing system, you may not be maintaining it correctly – or you just might need a new system. AC system maintenance is vital to keeping your system running optimally during even the hottest summer months. It enables minor upkeep and helps catch smaller repairs before they create more costly issues down the road. Maintenance isn't always the answer, however. No AC system is meant to last forever, and when the time comes where you'd be better off purchasing a new AC, we'll make sure you know what opens are available and provide the most competitive pricing possible.
Bruce Jones Air Conditioning & Heating is a top-rated heating and air conditioning company that serves homeowners throughout Tampa, Brandon, Carrollwood, Riverview, Seffner, and beyond. If you need to schedule a home air conditioning repair service or have any other heating or cooling needs, contact us today!