Home AC Repair in Tampa, Apollo Beach & Beyond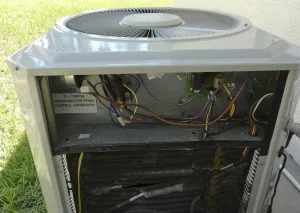 If you need home AC repair, you want to choose a company that you can trust to do the job right - and for a great price. Bruce Jones Air Conditioning & Heating can complete all of the AC repair services that you need, and we'll get someone to your door - FAST.
Call us today to schedule service!
Schedule Home AC Repair Today!
Our friendly and efficient customer service team can help you schedule your AC repair quickly and easily, and we'll dispatch someone to your property on the date and time that works best for you and your family.
As a full-service HVAC company, we can complete any repair you might need, including:
Faulty Cooling
Poor Airflow
Unusual Odors
System Breakdowns
Broken Thermostats
Leaking Refrigerant
Drainage Issues
Broken Compressors
and More!
Unsure what the issue is? No problem. We specialize in difficult diagnoses, and we can locate and repair nearly any AC issue you might be experiencing.
Want to avoid future repairs? Sign up for regular AC maintenance to keep your system in top shape and avoid more costly repairs. You can save money long-term by taking the time to schedule regular, timely maintenance.
Tired of spending money on AC repairs altogether? Consider investing in a new AC system and have it installed by our professional technicians. There are many energy-efficient, budget-friendly models from which to choose, and we can even help qualified customers secure financing for their new system.
Bruce Jones Air Conditioning & Heating is proud to serve customers in Tampa, Apollo Beach, Carrollwood, Plant City, Lithia, and surrounding cities throughout Central Florida, so if you need to schedule home AC repair or have any other heating or cooling needs, contact us today. We are the region's preferred HVAC company, and we look forward to serving you!