Emergency Air Conditioning Repair in Central Florida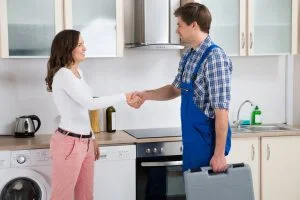 When you live or work in Florida and your AC stops working, it's an emergency! It is simply too hot in Florida to spend your day sweating indoors. That's why Bruce Jones Air Conditioning & Heating offers emergency air conditioning repair throughout Central Florida. We understand that a broken AC system is more than just a nuisance. It requires immediate attention, and we'll do everything in our power to get a factory-trained technician dispatched to your property as soon as possible.
Emergency Air Conditioning Repair for Your Home or Business
When you need service FAST, you want the best technicians available, and those technicians can be found at Bruce Jones Air. We take immense pride in hiring only the best technicians, and each member of our team has the skill, training, and experience to handle any job they come across. A few common reasons your system might require a repair include:
Leaking Refrigerant
Faulty Compressor Fan
Iced Coils
Drainage Issues
and More!
Our technicians are trained to spot common problems quickly and can locate harder-to-find issues that other technicians might miss to ensure a complete repair is done the first time around.
Avoid Future Breakdowns
The best way to avoid a future breakdown is to schedule an HVAC tune-up regularly. This AC maintenance service allows us to check on your system while it is still in working order so that we can detect small issues before they become major issues down the road. Not only will you avoid more frequent repairs, but you'll extend the life of your existing system, save money on your utility costs, and more.
If you are located in Tampa, Apollo Beach, Carrollwood, Plant City, Lithia, or any of the surrounding regions and need to schedule emergency AC repair or have any other AC service needs, contact us today to get started.