American Standard AC Dealers for Families & Businesses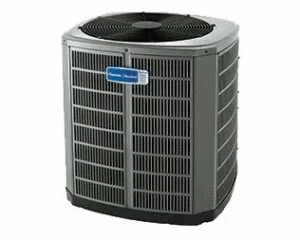 If you are looking for American Standard AC dealers near you, look no further than Bruce Jones Air Conditioning & Heating. We are one of the top-rated HVAC companies in the region, and our team can help you find and install the best equipment for your family or business. American Standard AC systems are efficient, durable, and built to last. Learn more about models and options by speaking to our experts today.
Call now to speak to the Bruce Jones Air Conditioning & Heating team!
Choose Local American Standard AC Dealers for All New Equipment Purchases
If you are purchasing new AC equipment, it is best to choose local AC companies that you know will still be dedicated to your needs after installation. Bruce Jones Air Conditioning & Heating is a locally-owned and operated AC company that can ensure you always have the help you need exactly when you need it. We serve local residential and commercial customers and offer great prices on all new AC equipment.
American Standard AC equipment is some of the best equipment available - and their systems are cost-effective and affordable. Better still, American Standard systems remove 99.98% of allergens that enter your system, which means that they offer some of the best indoor air quality of any systems on the market.
For years, we have been an American Standard Customer Care dealer, and you can trust us to have the best equipment recommendations, pricing, installation, and service. Schedule service today for personalized support from our experts.
American Standard Dealers Serving Tampa and Beyond
Bruce Jones Air Conditioning & Heating helps customers throughout the Central Florida region, including customers in Tampa, Riverview, Apollo Beach, Bloomingdale, Plant City, and beyond. If you are looking for local, licensed American Standard AC dealers, please contact us today!