Air Conditioning Service in Tampa, Plant City, Brandon, Bloomingdale, Lithia & Beyond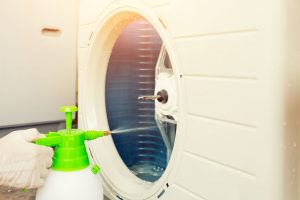 If you are a resident of Central Florida, you want to be able to count on a reliable air conditioning service company that can respond quickly when your central air conditioning unit breaks. Unlike in many areas of the United States where central air conditioning is a luxury, here in Florida, not being able to cool your home can quickly become a life-threatening situation.
At Bruce Jones Air Conditioning & Heating, we understand that our customers need prompt home air conditioning service when their central air conditioning systems break down. When we receive your service call, we immediately dispatch one of our knowledgeable air conditioning service technicians to your home or business. They will expertly assess the problem you're having with your AC unit and repair it if that is possible. When a repair cannot be made due to the condition or age of a central air conditioning unit, our technicians can recommend a new AC installation to meet your home or business' needs.
Older Residents at Risk of Heat-related Illnesses
According to the Centers for Disease Control and Prevention (CDC), elderly individuals are far more susceptible to heat fluctuations than younger people are. Their bodies do not adjust as well when the temperature rises, and many have chronic conditions that are exacerbated by the high temperatures and prevailing humidity in Florida. At Bruce Jones Air Conditioning & Heating, we never want to see our customers suffer needlessly in the heat. We pledge to do all that we can to get your homes and businesses cooled quickly and economically.
We Understand a Tight Budget
For many Central Florida residents, purchasing a new central air conditioning unit will break their monthly budgets. This is why we offer financing options to our qualified customers seeking an AC installation. Also, we periodically offer our customers different specials and seasonal offers for air conditioning maintenance, including discounted coupons for new AC installation at your home.
Rely On Us for Fast, Efficient Repair Service
Don't spend another day sweating it out while your central air conditioning unit labors to keep up with your cooling needs. We can typically have one of our air conditioning service technicians out to your home or business within an hour for those living in Tampa, Plant City, Brandon, Bloomingdale, Lithia & beyond. Contact us today for HVAC service or any other AC repair or service needs.