Air Conditioning Installations in Tampa, Seffner & Beyond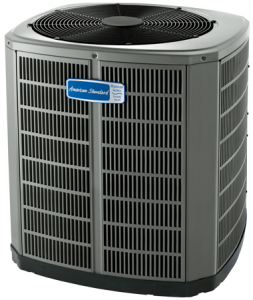 Bruce Jones Air Conditioning & Heating offers top-quality air conditioning installations to home and business owners throughout Tampa Bay and much of Central Florida. We are an air conditioning installation company that provides exceptional service, workmanship, and support.
Call today to discuss a new AC system for your home or business!
Before You Call Around for Air Conditioning Installations, Call US!
We understand that repairing an existing system can be frustrating, costly, and time-consuming. However, we always want to ensure that you are making the best decision for your family and business, and we specialize in extending the life of existing systems. We can diagnose and repair issues that other repair companies miss and help you avoid the additional costs of a new system when appropriate. We'll never recommend that you sink your hard-earned money into equipment that's simply past its prime, though, and that's why our customers trust us to always help them make the right call for their equipment. If we feel that your system is outdated to the point where it's going to cost you more money to repair in the long run than what it's worth, we'll be upfront and honest with you and help you decide if a new AC system is right for you.
We can help guide you to the makes and models that will work best for your family or business and provide you with competitive quotes and top-rated installation services. We can also help qualified customers find financing opportunities that will help them with the purchase of their new system, and offer a range of specialty products and equipment, such as air purification solutions, to help you breathe the freshest air possible.
If you live in Tampa, Seffner, Brandon, Carrollwood, Lutz, or the neighboring regions and are looking for air conditioning installations and related services near you, contact us today!