AC Unit Repair for Homes & Businesses in Tampa Bay & Beyond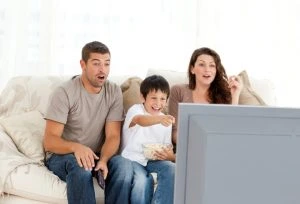 AC Unit RepairAre you looking for AC unit repair at your home or small business? If so, Bruce Jones Air Conditioning & Heating is the company to call. We offer central AC repairs and maintenance, as well as a wide range of other HVAC services to keep your home or business cool and comfortable. Our team is licensed and insured, and we have the skill and experience to service and repair equipment from any manufacturer. Speak to our experts now about your AC needs and learn what Bruce Jones Air Conditioning & Heating can do for you.
Call us today!
Schedule Your AC Unit Repair or Maintenance Service Today!
Bruce Jones Air Conditioning & Heating looks forward to offering you the top-quality service that you deserve for your family or business. We take great pride in providing an exceptional customer experience, and we are confident that we will meet and exceed your every expectation.
AC Repair Services: If your system has broken down or isn't operating as it should, it's safe to assume that it needs at least a minor AC repair to get back on course and operate efficiently. Our team can handle any system repairs you might need - from simple to complex - and we'll always look out for your best interest when making repair recommendations and completing any approved repairs.
AC Maintenance: HVAC maintenance can be a great way to keep your system running optimally. In fact, a quick air conditioner tune up could be all you need to do to extend your equipment life and eliminate expensive AC repairs. Better still, minor maintenance can keep your system running better - costing you less money on your monthly utility bills.
Bruce Jones Air Conditioning & Heating offers our top-quality services to customers in Tampa, New Tampa, Carrollwood, Brandon, Apollo Beach, and beyond, so if you need to schedule an AC unit repair or have any other HVAC system needs, contact us today!