AC System Repair for Residential & Commercial Customers in Tampa Bay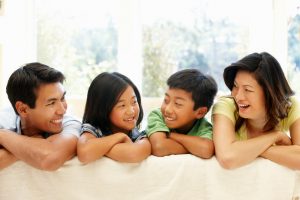 If your air conditioning system isn't working at all – or just isn't working as it should – give the team at Bruce Jones Air Conditioning & Heating a call. We offer complete AC system repair services, as well as a wide range of other residential and commercial HVAC services, to ensure that our customers always have what they need to stay cool. Speak to our experts today about your AC system needs, and learn what Bruce Jones Air Conditioning & Heating can do for your family or business.
Call us now to get connected!
An AC System Repair at a GREAT Rate
Bruce Jones Air Conditioning & Heating can provide your home or commercial property with all the AC service and repair options you could need – and all at great rates. Our pricing is affordable and competitive, yet our customers receive best-in-class workmanship on every repair, maintenance, or installation service that we complete.
We can repair and service all manufacturers' models, including older and newer model unites, and we can troubleshoot and repair the following:
Broken Compressors
Malfunctioning Condensers
Bent, Broken, or Missing Blades
Improper Air Temperatures
Noisy HVAC Systems
Broken Thermostats
and More!
Are you ready to schedule your service? Fill out our online form today, and a member of our team will be in touch shortly.
Bruce Jones Air Conditioning & Heating is a locally-owned and operated AC company that has been serving customers in Tampa, Lutz, Wesley Chapel, Bloomingdale, New Tampa, and the surrounding regions for years. We prioritize customer satisfaction, and our team of experts looks forward to serving you and your family or business. If you are ready to talk about your AC system repair, have any additional questions about our company or services, or would like to request quotes, contact us today.