AC Repair Companies Serving Tampa Bay & Beyond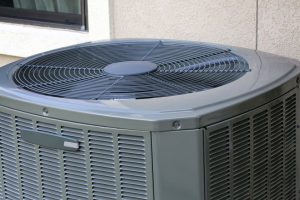 There are many AC repair companies in the Tampa Bay region, but none of them will provide you with the same great service and support that you'll receive when you call Bruce Jones Air Conditioning & Heating. We have all of the AC repair and maintenance services that you could need for efficient systems, as well as a range of additional HVAC services, including AC system installations, air purification solutions, and more.
Call us today to discuss your needs and schedule service!
One of Tampa's Top AC Repair Companies
When your AC system is experiencing issues or has broken down altogether, you want a repair company that you can trust at the ready. That's where Bruce Jones Air Conditioning & Heating comes in. We don't rush to judgement on system needs and will always suggest repairs when a repair is all you need! While many other AC companies will push for replacement equipment early on in the life of the system, we can breathe new life into old systems and often provide cost-effective repairs when others gave up on getting your system running again. Of course, we will never lead you astray, either. If your existing system is on the verge of collapse and won't last long even with extensive repair services, we'll inform you of your options so that you can make the most informed decision possible for your family or small business.
Once your repairs are completed, be sure to sign up for regular AC maintenance services. By allowing our technicians to inspect, maintain, and clean your system regularly, you can often extend system life and avoid future repair needs altogether.
We are proud to serve Tampa, Lutz, Wesley Chapel, Bloomingdale, New Tampa, and the surrounding regions, so contact us today to speak to our team!