AC Maintenance Service for Residential & Commercial Customers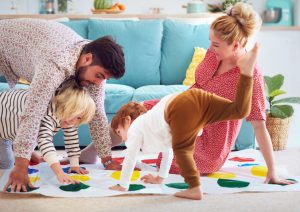 At Bruce Jones Air Conditioning & Heating, we believe in eliminating AC system issues before they cause major problems with the functionality and operation of your system. Preventative AC maintenance service is the best thing home and business owners can do for their heating and cooling systems. It allows professional technicians to care for the system, keeping it in the best condition possible and extending the system's life. If you'd like to save money on future repair costs and avoid early replacement, speak to our team today about the benefits of an AC maintenance plan.
Call now to get started!
Schedule Your AC Maintenance Service Today
Scheduling any service with Bruce Jones Air Conditioning & Heating is simple. Either call us or fill out our online form to be placed into our priority scheduling. Our representatives will work with you to find a date and time that works best for your schedule and are happy to provide you with quotes or estimates over the phone.
Next, you can rest assured that our team will arrive at your property at the scheduled appointment time – and they'll appear clean-cut and be ready to work! Our technicians have all the skill, training, and experience necessary to provide complete system inspections, diagnose any and all system issues, provide full maintenance, and complete minor repairs your system might already require. But, don't worry! If we find any system issues, we'll be sure to approve the repairs through you before we get started on the work.
Avoid an AC and heating repair by scheduling your AC maintenance service with Bruce Jones Air Conditioning & Heating today. Contact us now to get your service on the books! We are proud to be the AC maintenance company that serves customers in Tampa, Lutz, Wesley Chapel, Bloomingdale, New Tampa, and the surrounding cities, and we look forward to serving you!