AC Maintenance in Tampa, Carrollwood, Seffner & Beyond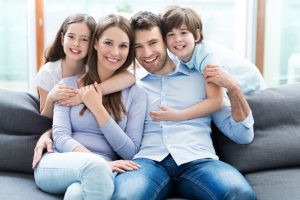 There is no better thing you can do for your residential or commercial HVAC system than to schedule regular AC maintenance service. Just like any other heavy-duty appliance, you have to take care of your AC system to ensure it keeps working for months and years to come. By scheduling regular maintenance services, you can catch small problems while they are just that – small, which saves you time and money on future A/C repair costs. Call now for more information about our top-rated HVAC maintenance services!
Comprehensive AC Maintenance Extends System Life
Staying on top of your maintenance schedule won't just help you avoid costly repairs down the road. It'll also help you to extend the life of your existing AC system. Properly maintained systems can last for over a decade, while poorly maintained systems may start to experience expensive breakdowns after just a few years.
What's Included?
When you choose Bruce Jones Air Conditioning & Heating as your HVAC maintenance service provider, we'll inspect the following and more:
Whole-House Filtration
Air Filters
Electrical Components
Mechanical Components
Indoor Coils
HEPA Filters
Refrigerant Levels
Duct Sanitation
Air Handler Cabinets
Flush Drains
This comprehensive inspection allows our team of factory-trained technicians to provide you with greater HVAC system efficiency, lower monthly utility bills, hassle-free system upkeep, and more! Schedule service today to get started!
Additional Service & Repair Options from Bruce Jones Air
In addition to HVAC maintenance, we also provide a full range of other HVAC services to residential and commercial customers, including AC repairs, AC installation, air purification, heating repairs, and more.
If you are located in Tampa, Carrollwood, Brandon, Seffner, Riverview, and the neighboring regions and are looking for top-rated AC maintenance or have any other AC service or repair needs, contact Bruce Jones Air Conditioning & Heating today.