AC Leak Repair in Tampa, Lutz, Wesley Chapel & Beyond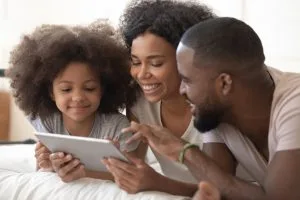 If your AC system is leaking, schedule an AC leak repair with Bruce Jones Air Conditioning & Heating. We are renowned throughout the region for offering our customers top-notch service and support, and we can repair nearly any AC leak you might be experiencing. Speak to our team today about your system and schedule a repair with our experienced technicians.
Call now to get connected to our experts!
AC Leak Repair & Diagnosis
There are many reasons your AC system might be leaking, but most causes can be fixed easily when addressed promptly. The most common causes of AC system leaks are clogged filters, clogged drains, or broken drain pans. If you are unsure why your AC system is leaking, allow our experienced and skilled technicians to take a look. They will provide a full system inspection to address all leaks and inform you of the cause of your leak and their repair recommendations. It could be as easy as changing out your air filter or replacing your drainage pan or a bit more involved with pipe clearing and draining. Whatever the cause, we can fix it - and fix it fast.
Schedule your service today!
Services Beyond Leak Repairs
At Bruce Jones Air Conditioning & Heating, we work hard to offer our customers complete heating and cooling solutions. We offer a comprehensive range of services, including AC system repairs, HVAC maintenance, heating service, air purification products and services, AC installation service, and much more. When you choose us, you choose a complete HVAC service solution for your home or business.
Bruce Jones Air Conditioning & Heating is proud to serve customers in Tampa, Lutz, Wesley Chapel, Bloomingdale, New Tampa, and the neighboring areas, so if you are looking for AC leak repair or have any other AC system needs, contact us today!