AC Cleaning from Bruce Jones Air Conditioning & Heating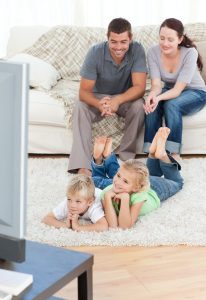 At Bruce Jones Air Conditioning & Heating, we have AC cleaning solutions for your system – and your air. We know that a clean and fresh system is an efficient system and a longer lasting system, and we want our customers to enjoy a long system life, lower energy costs, and fewer A/C repair requirements. Speak to our experts about your HVAC system and learn what we can do to improve the performance of your AC and improve the quality of your indoor air.
Call now to get started!
AC Cleaning for System & Personal Health
Not only does cleaning your AC system increase system life and improve performance, it can also be great for your health, as well. Too often, our homes and businesses are filled with pollutants that we can't even see. Dust, dirt, mold, mildew, and other allergens find their way into our air ducts and slowly spread throughout our interior spaces. By cleaning your AC ducts, you can help eliminate those contaminants to breathe cleaner, fresher air.
Ready to take it a step further for truly clean and fresh interior air? Speak to our team about our air purification solutions and products. Our REME HALO® Whole Home In-Duct Air Purifier can help you take your indoor air quality to the next level and is designed to eliminate sick building syndrome risks, as well as reduced odors and air pollutants. Learn more about REME HALO® now!
Bruce Jones Air Conditioning & Heating has served hundreds of residential and commercial customers in Tampa, New Tampa, Carrollwood, Brandon, Apollo Beach, and the surrounding regions for decades, and we look forward serving you. If you are interested in learning more about our AC cleaning and purification services, contact us today to speak to our team for personalized assistance and support.