A/C Companies Serving Tampa Bay & Central Florida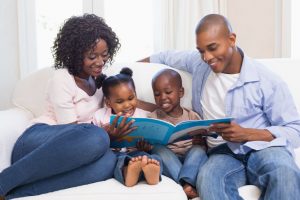 If you are located in the Tampa Bay region or elsewhere throughout Central Florida and are looking for A/C companies near you, turn to the experts at Bruce Jones Air Conditioning & Heating. At Bruce Jones Air Conditioning & Heating, we can offer you and your family or business all of the AC repair services and support that you need, including AC equipment sales, repairs, maintenance, air purification, and more. Speak to our team today about your AC system needs, and let our experts be your guide to the best service in the Bay.
Call now to get started!
One of the Area's Top-Rated A/C Companies at Your Disposal
We have been serving residential and commercial customers for decades, and we know what products and services our customers need to maintain top-performing AC systems at their homes and businesses. We are proud to offer comprehensive services to ensure that our customers can find everything that they need for their HVAC systems with just one call, and we can help your family, employees, and guests stay comfortable year 'round.
AC Repairs: If your AC system has stopped working – or isn't working like it used to – let our expert technicians take a look. We can inspect, diagnose, and repair all makes and models, and we provide prompt service on every call.
AC Maintenance: One of the best things you can do for your residential or commercial HVAC system is to have it regularly maintained by professionals who are skilled at locating smaller system issues and repairing them before they cause major problems in the future. Our team has many maintenance options from which to choose, so there is sure to be a service that's right for you.
We proudly serve customers in Tampa, New Tampa, Carrollwood, Brandon, Apollo Beach, and beyond, so if you are looking for A/C companies near you, contact us today!