A/C Companies Riverview Customers Can Trust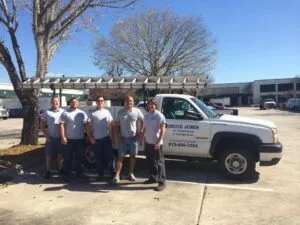 Bruce Jones Air Conditioning & Heating is one of the best A/C companies to choose for your residential or commercial HVAC services. We are family-owned and operated, and we offer a complete range of services to meet your every need. Whether you need an AC repairman for a quick fix or are looking for an entirely new system complete with installation services, our expert technicians are here to support your family or business. Please speak to our team today to learn more about our company or to schedule service with a local technician near you.
Call now to speak to our team!
We Are One of the Top HVAC Companies in the Region
Bruce Jones Air Conditioning & Heating has long been considered one of the best businesses in the Bay area. We have professional technicians who take their time to provide complete service for our customers - and every member of our team is committed to offering an exceptional customer experience. Our rates are competitive and affordable - and we go above and beyond on every call.
Our services include everything that you need for your HVAC system, including:
Whether you are looking for the best air purification solutions to improve your indoor air quality or want to discuss your options when replacing your existing HVAC system, we have the resources, skill, and experience to help. Schedule your service today!
A/C Companies Riverview, FL
Our team can deliver solutions across the entire region, including to residential and commercial customers in Riverview, Tampa, Apollo Beach, Bloomingdale, Plant City, and beyond. If you are looking for the best A/C companies near you, please contact us today!