Top-Rated HVAC Maintenance from Our Top-Rated Team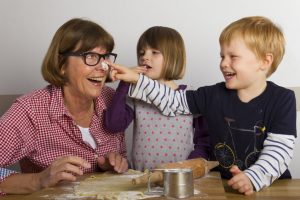 HVAC maintenance is the best way to avoid costly repairs and keep your system running all year, but your maintenance plan is only as good as the team that provides you with the service. At Bruce Jones Air Conditioning & Heating, we gladly offer our customers complete maintenance services that include full system inspections, repair recommendations and minor repairs, and more. If you would like to keep your HVAC system running year 'round, speak to our team today about our service options and pricing.
Call now to get started!
HVAC Maintenance Plans for Improved System Efficiency
The technicians at Bruce Jones Air Conditioning & Heating will provide you with complete maintenance for your AC system. We provide a complete system assessment, searching for and identifying potential problems along the way. By caring for your system now, you can avoid major repairs in the future.
Our maintenance inspections include inspections of the following:
Whole-House Filtration
Air Filters
HEPA Filters
Duct Sanitation
Refrigerant Levels
Electrical Components
Mechanical Components
Indoor Coils
Air Handler Cabinets
Flush Drains
and More!
Are you ready to schedule your first tune-up? Schedule service today!
Why Should I Request Regular HVAC Maintenance?
Maintenance offers numerous benefits, including greater system efficiency, lower utility bills, hassle-free upkeep, decreased repair needs, and more. Don't put off your system care. Schedule maintenance service with our expert technicians today.
Bruce Jones Air Conditioning & Heating offers the best HVAC maintenance, as well as all of our other services, including AC repairs, installations, heating services, new equipment sales, air purification solutions, and more, to customers in Tampa, New Tampa, Carrollwood, Brandon, Apollo Beach, and the surrounding regions. If you need assistance with your central heating and air conditioning systems or are ready to schedule your first maintenance service, please contact our team today!