Central AC Repair by Experienced Technicians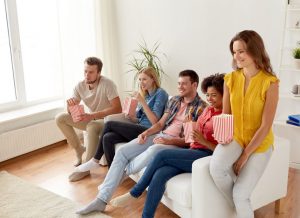 In Florida, there's no time to wait when you need a central AC repair. It's too hot and humid to have no AC in your home. That's why you should always call Bruce Jones Air Conditioning & Heating for all of your AC repair and service needs. We can repair AC system components quickly and easily to get your system back up and running again – or we can help you replace or upgrade your system if it's in your better interest to do so. Speak to our team today about the age of your system and what issues you are experiencing, and we'll provide you with the service you need to keep your home cool.
Call now to connect with us!
Schedule Central AC Repair with Bruce Jones Today
At Bruce Jones Air Conditioning & Heating, we make it easy for our customers to schedule service with our experienced team. You can schedule service online or call us to quickly be connected to our team and get your appointment on the books. And, you can rely on us to respect and value your time by arriving to your appointment on time.
Our team of technicians are leading experts in their fields with years of experience and training. Their skill is only outmatched by their dedication to your satisfaction, and they'll work efficiently to complete your AC repair or other HVAC service properly.
They can also provide you with preventative maintenance, air purification solutions, and other vital heating and cooling services, so whatever HVAC service or support you need, our team is here to help.
Central AC Repair Throughout the Tampa Bay Region
Bruce Jones Air Conditioning & Heating is proud to serve customers across Tampa Bay, including customers in Tampa, Valrico, Riverview, Seffner, Sun City, and the surrounding regions. If you need to schedule central AC repair or have any other AC service or support needs, please contact the experts at Bruce Jones Air Conditioning & Heating today.