The Best AC Repair Services You Will Find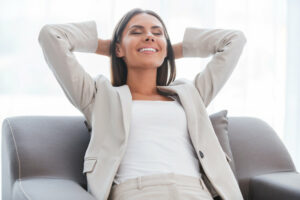 If you are looking for the best AC repair – at the best rates – call the experts at Bruce Jones Air Conditioning & Heating. We are leading HVAC experts and the company to call whenever you need an AC technician or contractor. Our team specializes in complete AC repairs on a wide range of equipment – regardless of your system's manufacturer, age, or model. Don't get stuck in a rut at your home or business. Take back control of your comfort with expert services from Bruce Jones Air Conditioning & Heating.
Call us today!
Get the Best AC Repair for an Affordable, Competitive Rate
At Bruce Jones Air Conditioning & Heating, we provide one-of-a-kind service at exceptional rates. Our team delivers total solutions tailored to the individual needs of your family or business – and we do it all for a competitive rate that won't break the bank.
Our technicians are committed to offering you the best service every time and can complete repairs on any system issues, including the following and more:
AC System Isn't Shutting Off or Turning On
Thermostat Isn't Reading Temperatures Correctly
AC System Is Blowing Out Hot Air
You Are Experiencing System Leaks
Your AC System Isn't Draining Correctly
Your Energy Bills Keep Increasing
If you are experiencing one or more of the above issues – or any other difficulties with your system – schedule your service today!
AC Repair & Other Services Across Tampa & Beyond
Bruce Jones Air Conditioning & Heating provides the best AC repair, maintenance, installations, and air purification solutions to customers all over the region. We work with home and business owners in Tampa, Lutz, Wesley Chapel, Bloomingdale, New Tampa, and beyond to ensure that they always have the solutions they need. If you need assistance or would like to inquire about our company, please contact us today!