Air Conditioning Equipment Sales & Support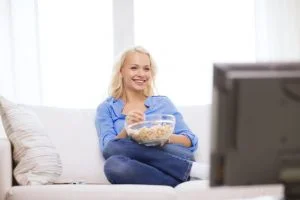 At Bruce Jones Air Conditioning & Heating, we offer our customers top-rated service and support for all their HVAC needs, including air conditioning equipment sales, AC maintenance and repair, indoor air quality products and solutions, and so much more. Whatever you need for your home's AC system, our team is here to help with professional service, expert workmanship, and quick response times. Speak to our team today about what you need to keep your family cool - and we'll provide you with the tailored service you need.
Call today to connect with our team!
Top-Quality Air Conditioning Equipment Sales
When you choose Bruce Jones Air Conditioning & Heating for your new AC system or upgrade, you'll always receive recommendations for top-quality equipment that will stand the test of time. We work with leading manufacturers, like American Standard, to bring our customers the best products at the best rates. We choose the best because you deserve the best for you and your family.
American Standard works hard to bring innovative new products to market each year. Their equipment is designed to improve air quality - and comfort. In fact, their systems can remove up to 99.98% of allergens that enter your air system proving that their 100 years as an industry leader is well earned.
If you are interested in learning more about American Standard products and equipment or would like to discuss quotes for new systems that meet or exceed your family's needs, please call us today to get started!
AC Financing to Assist with AC Equipment Sales
Qualified customers are invited to apply for AC financing so that they can take advantage of the many great offers available.
Bruce Jones Air Conditioning & Heating has served families in Tampa, New Tampa, Carrollwood, Brandon, and Apollo Beach for years, so contact us today for more information about air conditioning equipment sales or to discuss any of your other HVAC system needs.