Choose an AC Maintenance Plan for Cash Savings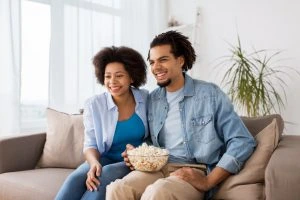 When home and small business owners subscribe to an AC maintenance plan for their heating and cooling maintenance, they often save a lot of money over the life of their equipment. All AC systems require regular maintenance and service, and the better maintained a system is, the longer it will last and the less repairs it will need. At Bruce Jones Air Conditioning & Heating, we encourage our customers to choose AC maintenance to help avoid central AC repair needs and keep their homes and businesses comfortable year 'round. Speak to our team today for more details or to schedule maintenance at your property.
Call now to get started!
Our AC Maintenance Plan Is Comprehensive & Affordable
When you choose us for your HVAC maintenance, you'll receive a full system inspection to identify problem areas and resolve them fast - and we offer our services at great, affordable, and competitive rates!
Your AC maintenance service will include an inspection of:
Electrical Components
Mechanical Components
Indoor Coils
Air Handler Cabinets
Flush Drains
Whole-House Filtration
Air Filters
HEPA Filters
Duct Sanitation
Refrigerant Levels
and More!
This complete maintenance service can help you improve your system's efficiency and save you money on your utility costs, too! If you're ready to schedule your AC maintenance, fill out our online scheduling form or call us now!
AC Maintenance Plan & Other Services Available to Customers Throughout Tampa Bay
Bruce Jones Air Conditioning & Heating offers AC maintenance, as well as AC repair, heating services, air purification solutions, new equipment sales, and much more, to customers in Tampa, New Tampa, Carrollwood, Brandon, Apollo Beach, and beyond. If your ready to sign up for an AC maintenance plan, would like to schedule a one-time system service, or have other HVAC system needs, please contact us today!